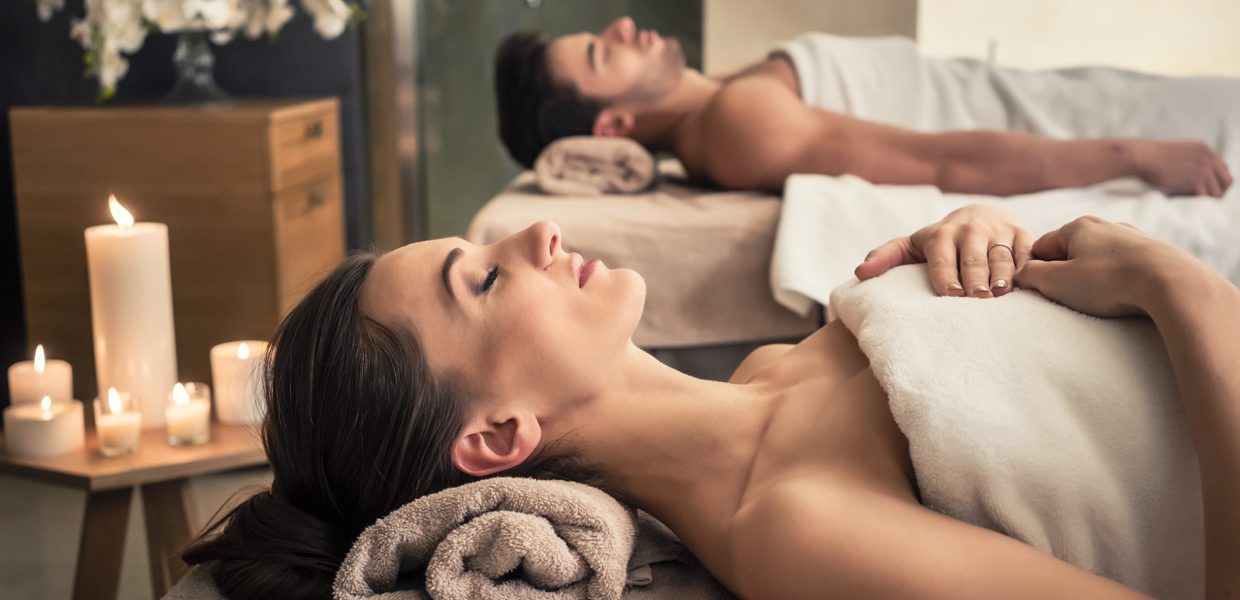 SPA PACKAGES
While away, why not enjoy a spa day? Since sometimes a single spa service just isn't enough, we've paired some of our favorites together so you can take "me time" to the next level. From some of our favorite single services, to ones you can enjoy with your loved ones, our spa packages will surely make you feel like you've escaped away! View our spa packages below. Please note our service pricing does not include gratuity.
THE SMALL BLIND
With our version of a mini spa treatment, you'll get to experience our 30 Minute AgeLess Signature Facial and 30 Minute Integrative Massage. Designed for those who are always on the go or are craving a little spa time on a whim!
$110
THE WILD CARD
The most relaxing spa experience in Nichols, NY! AgeLess Spa will help you to escape from reality with our Massage and Facial Package. Unwind and enjoy two full hours of complete relaxation with our One Hour Integrative Massage followed by our One Hour Signature Facial. Indulging in this pampering duo will leave you feeling refreshed from head to toe!
$170
THE DEALER'S CHOICE
Facial/Back Facial Package (Facial Choices: Signature or Gentlemen's)
$180
UPPING THE ANTE
Enjoy our one hour Integrated Massage and Signature Facial, both with the addition of our warmed Himalayan Salt Stones! During your massage, your therapists will use the stones as an extension of their hand and allow the heat to deeply penetrate the fatigued and aching muscles, all while encompassing the benefits of the salt therapy. Our highly skilled esthetician will use the warmed salt stones to massage the face and neck while simultaneously releasing its benefits into the dermal tissues, resulting in ultimate skin rejuvenation. Quench your skins thirst with this gently exfoliating, cleansing, age defying, and ultra-hydrating facial.
$245
THE BIG BLIND
Your visit will begin with one of our Licensed Massage Therapists who will melt your stress away with our One Hour Integrated Massage, then it's off to enjoy our Signature Facial from one of our Estheticians. Finally, it will be time to spoil your hard working hands and feet with our and Detailed Mani and Pedi with Nail Polish! You'll not only feel balanced again, but refreshed from a stress-free day at the spa!
$255
THE JACKPOT
When you can't find the time to catch up with your loved one, this spa package is the perfect solution! Created to offer you and your loved one, two spa services together in the same room! Escape with a 60 Minute Integrated Massage, while your loved one is indulging in our AgeLess Signature Facial. After an hour of relaxation your Therapists will switch and you'll then receive a whole other hour of complete relaxation.
Integrated Massage and Signature Facial
$360
Himalayan Salt Stone Massage and Signature Facial
$410
Himalayan Salt Stone Massage and Facial
$460
Please Note: Prices on our website are updated on an as-needed basis due to vendor contracts. However, please be aware that prices for services are subject to change at any time. Thank you for your understanding and continued business.
Please Note: It is a NYS regulation and an AgeLess SPA policy that a child under the age of 14 must have a parent/guardian present in the room during any spa service.